PalmPred
An SVM Based Method for Palmitoylated Peptide Prediction
PalmPred at a Glance
Palmpred utilizes one of the machine learning algorithm called Support Vector Machine for predicting cysteine-palmitoylation sites in proteins. It creates PSI-BLAST position-specific sequence profiles [PSSM] for each residue of protein sequence against NR90 database which is incorporated into Support Vector Machine for classification. The PalmPred model was trained on 132 proteins known to have experimentally verified cysteines and yielded 91.98% prediction accuracy.
The performance of PalmPred at varying False Positive Rate can be checked from the table below: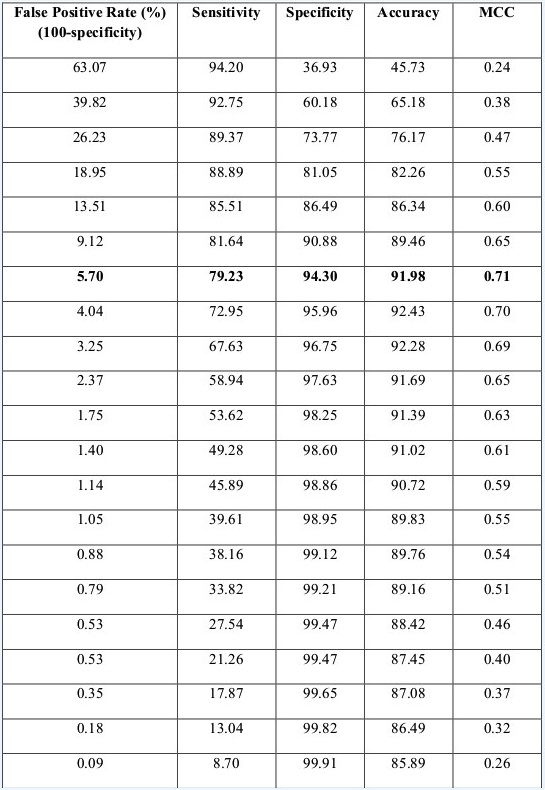 ---
Citing PalmPred
Kumari B, Kumar R, Kumar M (2014) PalmPred: An SVM based Palmitoylation Prediction Method Using Sequence Profile Information. PLoS ONE 9(2):e89246.
Please address your query and suggestions to
manish{at}south.du.ac.in